Email the Webmaster:
skiahdude@hotmail.com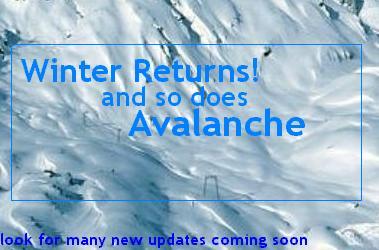 Articles:
Try Something New- Summer is a great time for outdoor sports and there is a large selection of sports to choose from. Here are some that you may not have tried yet but you should. All of these sports require mind and body strength so be ready for what you are getting into. Click Here

Video:
Bike - Splash: A group of mountain bikers splash through a refreshing stream. Sorry if this does not work, Geocities, the server where I keep my videos, is not liking the number of videos I have. I am working to fix this Click Here. Source: Rage on Portland

Photos:
Surfing is the sport of summer, check out these great photos to prepare yourself for the wave. Click Here.

Events:
Kayak Rendezvous is coming up! More events will be listed soon! Click Here.