SUV Faceoff!
Let's face it, you don't always live right next to your favorite place to play. You have to load up the car, jump in and drive there. Well, it is time to make that driving time more enjoyable, although it will never be more enjoyable than the outdoors. Check out these great SUVs for getting to the outdoors, some are dream cars, others are more achievable. (This is based on looks and my personal opinion)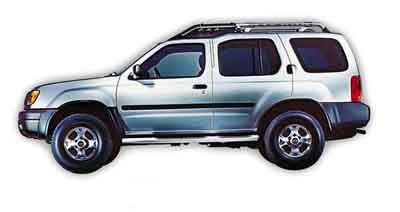 Nissan Xterra
The Nissan Xterra claims to have the bare essentials needed for adventure, I agree. With features like a roof rack, indoor bike rack, first aid kit, and many others you can take everything you want on your next journey. The 4 wheel drive model makes travel through mud and snow easier. The interior is spacious and comfortable and the dashboard is stylish. The only drawback is that it is somewhat tall and narrow.
Cadillac Escalade
The Cadillac Esaclade is the king of luxury SUVs, stylish exterior with large, comfortable interior. This SUV starts at about $50,000. It has a third row of seats which gives you plenty of room to pack in your buudies, or your stuff. This is not your rough and tough SUV, you will want to keep this thing clean. It may not be the most functionable for getting off road.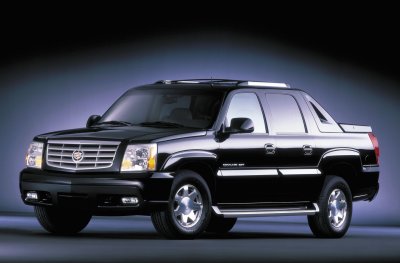 Chevy Avalanche and Cadillac Escalade EXT
The Chevy Avalanche and the Cadillac Escalade EXT are basically the same SUV. Both have a great look and have the space inside of an SUV and the truck bed of a pick-up. One is a little more luxurious (guess which one) but the both cost a large sum of cash. I like the looks of both but it takes time to really like it, it must grow on you first. Plus the Chevy Avalanche has a great name!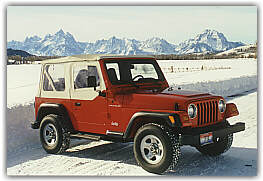 Jeep Wrangler
The Jeep Wrangler is a must own at one time or another in you life time. Imgaine the wind through your hair of the highway and the ability to go off road. This this is the ultimate in outdoor sports fun. Driving this off-road is a sport in itself. You can take all your gear in the back, have room for a passenger and the ability to take your top off (you know what I mean, and I know what you are thinking). Starting at about $20,000 this is a good value.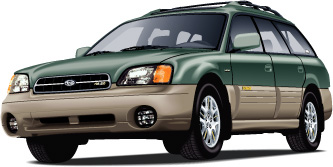 Subaru Outback
The Subaru Outback may look like a station wagon but it is actually very capable of many things your typical SUV is. It can go off road and it can ift all your stuff and friends. There are many options to "customize" this vehicle to the match you better, like the L.L. Bean edition and the Outback Sport. Starts around $18,000.

Check these out but don't foget about the more environmentally friendly cars as well. Consider what you need and want and whether you really need off-road capabilities.

Links: